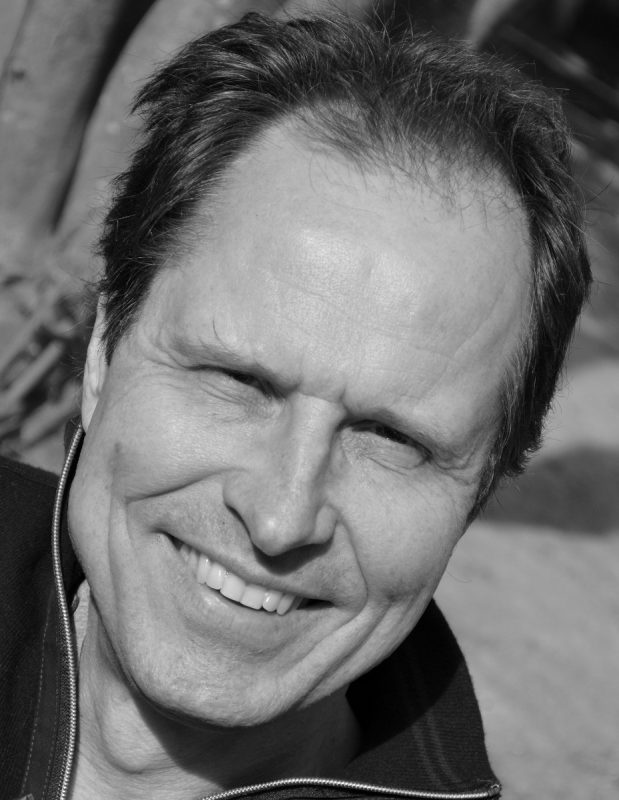 Short about him:
Thomas Ahl was born in Sweden, in the lakes region, where the nature and the Northern light is most intense.
Falling in love with France, he is now living and working in Paris.
The artistic heritage of this country of adoption and Paris in particular, the beauty and aesthetics that are present are a constant source of inspiration.
Passionate about drawing and painting, Thomas is a self-taught artist learning by observation and the inspiration of recognized artists and the great masters. He is also aware of trends and developments in the artistic fields.
His main interest is people.
The human being fascinates him, with their multitude of facets and moods, of ways to speak and ways to interact with their environment and resolve situations in life. All this abundance of energy is for him an endless inspiration.
Thomas is definitively a colorist: using a narrow range of colors in each work, they are establishing a balance and contribute to draw the base.
From that point the characters and the drawing can come into being. His creativity and sense of color harmony build up to a poetic power that offers us a gallery of strong and dynamic pictures.
His imagination is flourishing in a personal and amazing atmosphere where the freedom of the lines make emerge the characters out of nowhere, giving a singular energy to his art.
The artist plays with his spontaneity on various themes where imagination always takes over.
With figurative and abstract combination of shapes and colors, the painting of Thomas Ahl is a journey between dream and reality: an open door to the imagination.
Exhibitions
2022
– mar. : artiste de l'année sélectionné par l'Association Artistique Suédoise, Paris
2021
– dec. : Le Festival d'Art sacré de Compiègne
– oct. : Art Expo 2021 Ballancourt, Essonne
– jul. : Salon des Peintres du Marais, Halle des Blancs Manteaux, Paris 4
2020
– dec. : Salon de Printemps de L'Association Artistique Suédoise, Paris
– feb. : Salon des Peintres du Marais, Halle des Blancs Manteaux, Paris 4
– solo : jan. : Maison des Étudiants Suédois, Cité internationale universitaire de Paris
2019
– solo : Château de Cerny, Exposition éphémère avec société Chr Hansen SAS
– Vente éphémère, L'Association Artistique Suédoise, Paris, France
– Œuvres en liberté, Les Amis des Arts de Chaville, France
– Salons des Peintres du Marais, Halle des Blancs Manteaux, Paris 4, France
– Salon de Printemps de L'Association Artistique Suédoise, Paris, France
– Lions Club, Draveil, France
– Salon des Arts, Margency, France
2018
– Art Expo 2018 Ballancourt, Essonne, France
– Ecole(s) suédoise(s) de Paris, L'institut suédois, Paris 3, France
– Salon de Printemps de L'Association Artistique Suédoise, Paris, France
– Kontoret Nybroviken, Stockholm, Suède
– Salons des Peintres du Marais, Halle des Blancs Manteaux, Paris 4, France
– Art Capital 2018, Dessin et peinture à l'eau, Grand Palais Paris, France
2017
– Maison des Étudiants Suédois, Cité internationale universitaire de Paris, France
– Art Expo 2017 Ballancourt, Essonne, France
– Expo au Crédit Mutuel, Chaville, France
– Œuvres en liberté, Les Amis des Arts de Chaville, France
– 12e Salon Orléans Renaissance (Lions Club International), France
– Salon de Printemps de L'Association Artistique Suédoise (60 ans), France
– Salon d'Art du Colombier, Saint-Arnoult-en-Yvelines, France
– Art Capital 2017, Artistes Indépendants, Grand Palais Paris, France
– Salons des Peintres du Marais, Halle des Blancs Manteaux – Paris 4, France
2016
– Art Expo 2016 Ballancourt, Essonne
– Œuvres en liberté, Les amis des arts de Chaville
– Grand Salon d'Art Abordable – Paris 20
– Salons des Peintres du Marais, Halle des Blancs Manteaux – Paris 4
– Atelier des Peintres du Marais – Paris 4
2015
– Art Expo Ballancourt, Essonnes
– Galerie L'Art Majeur, Maulette, Yvelines
– Galerie Orem, Paris 4
– Journées de la peinture (association: les peintres du marais), Paris
2014
– Beach Party, Starter Gallery, Paris
– Voyage, Starter Gallery, Paris
– L'art et la matière, ART'IN, Paris
1999 – 2013– various exhibitions
Represented by :
Les Peintres du Marais
Association Les Peintres du Marais (Association 1901 à but non lucratif)
72, Rue François Miron
75004 PARIS
http://www.lespeintresdumarais.fr/
Association Artistique Suédoise à Paris (AAS)
242 rue de Rivoli
75001 Paris
https://aasparis.blogspot.com/